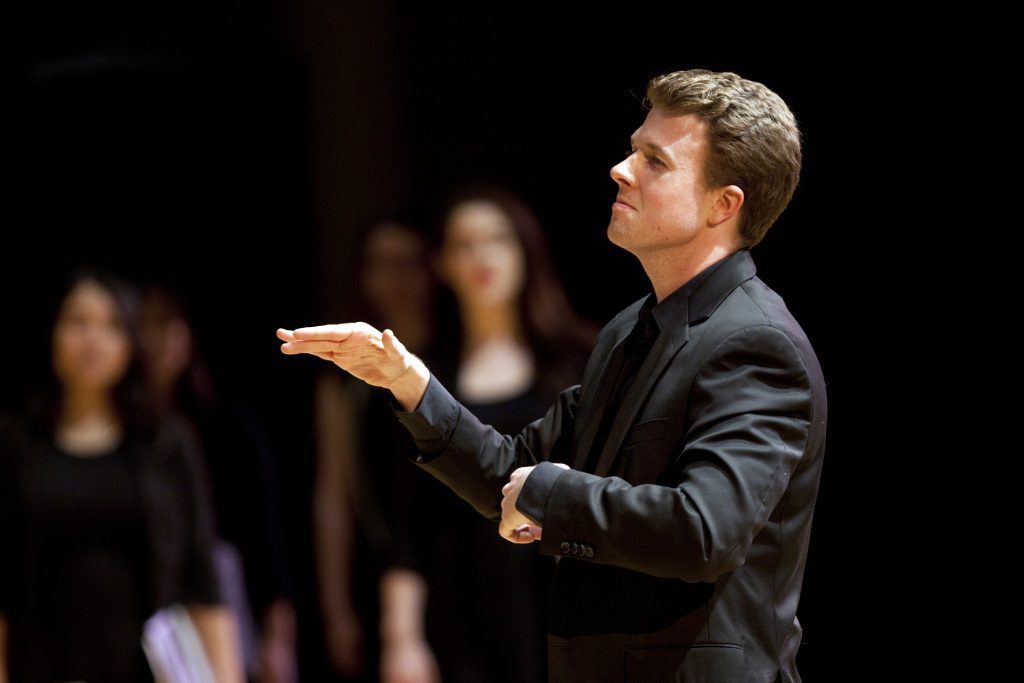 Colin Britt
Colin Britt (* 1985) holds a bachelor's degree in music composition from the Hartt School, a master's degree in choral conducting from the Yale School of Music and Yale Institute of Sacred Music, and a doctorate in choral conducting from Rutgers University. In addition to his work as composer, Britt has served as a lecturer in choral music and conductor of the University Choir at Rutgers, as music director of Marquand Chapel at Yale, and he recently completed a sabbatical replacement as director of choral activities at SUNY New Paltz. He currently serves as choir director at Rutgers Preparatory School, as music director for Grace Church Van Vorst in Jersey City, and conducts the West Village Chorale in New York City.
His compositions have been performed by a large number of ensembles, including Seraphic Fire, the Yale Schola Cantorum, the Yale Alumni Chorus, C4 (The Choral Composer-Conductor Collective), VOCE, and the Riverside Choral Society, and by choirs in North America, Europe, and Asia. He is published with Alliance Music Publications, Edition Peters, and GIA Publications.
Honors:
Irene Alm Memorial Prize for Excellence in Performance and Scholarly Research. Finalist with the Young New Yorkers' Chorus Composers Competition.
I have worked for several years as a conductor and teacher in several very diverse communities, in which there was a large variety of faith traditions present, and that diversity has influenced my programming. For three years, I also directed music at Marquand Chapel at Yale Divinity School, an ecumenical chapel program. I also continue to work as a composer to ensure that my music speaks to our diversity and common humanity, most recently in a Christmas piece that combined texts from the Hebrew Scriptures, the New Testament, and the Qur'an.
www.colinbritt.com