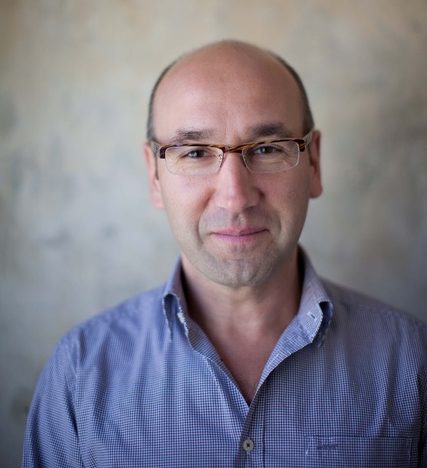 Klaus Flemming
Since 1993, Klaus Flemming (* 1966) works as a film editor. 1996 he co-founded Vincent Postproduktion GbR in Hamburg and was head of the company until 2010. In 2010 he founded Flemming Postproduktion GmbH, where he and his team work primarily on film documentaries and long formats for television. One of his recent feature cinema documentaries, Dirty Games (2015), directed by CNN journalist of the year 2011 Benjamin Best, won numerous awards worldwide.
Filmography (selection)
"Dirty Games" (cinema documentary), 2015, director: Benjamin Best "Im Sog der Salafisten" (ZDF/arte), 2015, director: Helmar Büchel "Der Mann, der Udo Jürgens ist" (ARD), 2014, directors: Michael Wech/Hans Bruno Kammertöns "Im Griff der Zockermafia" (ARD), 2013, directors: Benjamin Best, Uwe Schwering "Unsichtbare Gefahr – Nanotechnologie im Alltag" (ZDF), 2011, director: Andrea Hauner "Deutschland deine Künstler – Peter Maffay" (ARD), 2010, director: Vanessa Nöcker "Darwins Reise ins Paradies der Evolution" (arte), 2009, director: Hannes Schuler "Traumzug durch Afrika" (ARD), 2008, director: Christian Gramstadt, York Pijahn "Wer ist ICH?" (3sat), 2008, director: Andrea Hauner "Die Peter Graf Story" (ARD), 2008, director: Ulrich Stein "BND – Über kalte Krieger und Terrorjäger" (ARD), 2006, directors: Wolfgang Klauser, Ulrich Stein "Im Auge des Hurrikans" (ZDF), 2005, directors: Marvin Entholt, Jens Monath "Es ist 20 Uhr… – Die Tagesschau wird 50" (ARD), 2002, directors: Armin Toerkell, Sandra Maischberger "Dr. Wedel und Mr. Hyde" (ZDF), 2002, director: Sandra Maischberger
Honors (selection): Best Editing of a Feature Documentary at the International Filmmaker Festival of World Cinema London 2016 Bronze World Medal "Editing" at the New York Festival 2016 "Best Editing", Hollywood International Independent Documentary Awards 2016.