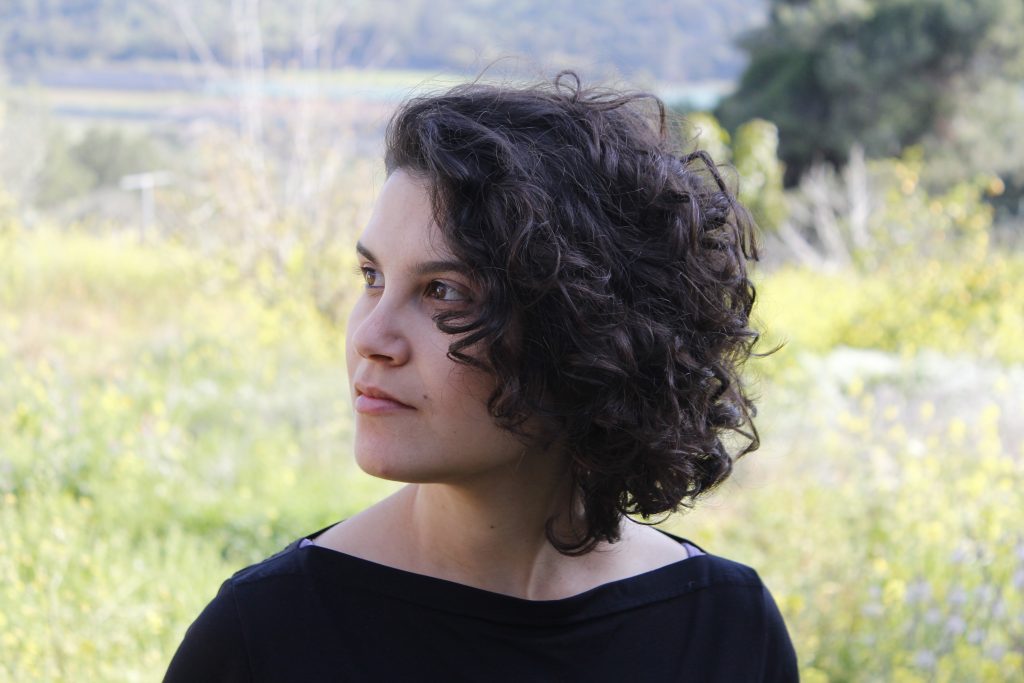 Na'ama Tamir Kaplan
Na'ama Tamir Kaplan (*1984) is an Israeli composer and pianist. She completed her M. Mus degree in composition at The Jerusalem Academy of Music and Dance. In her diverse work, Tamir has written music for orchestras, soloists, film (e.g. the score for the multi awarded animation "The Miracle Lady" (2009)) or dance pieces. Her music so far was performed in the Middle East, Europe, Asia, as well as the United States, e.g. by The Israel Camerata Jerusalem, Tel Aviv Soloists Ensemble, Deutsche Oper Berlin or Yamagata Symphony Orchestra
Honors (selection):
Scholarship by the Rabinovich Foundation
1. Prize Chana Yador-Avni Composition Competition (2009)
2. Prize "Klang der Welt" (2013) for "ODE LA'EL" (Ode to the Lord)
Grand Prize for the 2015 American Harp Society Composer Competition in Dallas/USA.
Statement by Na'ama Tamir Kaplan
I was born into a family of mixed Jewish Ashkenazi and Sephardi origins, an both these traditions find expression in my work. Growing up, we used to celebrate the traditional holidays in a synagogue, alternating between the Ashkenazi and Sephardi (Aleppo) rites, with the various chants and hymns having a deep impression on me. When I heard of "The same WORD", I was immediately captivated by the idea of combining diverse traditions into a single work. Getting to know people from different backgrounds, traditions and religions creates a unique opportunity for new art through a universal language of music.