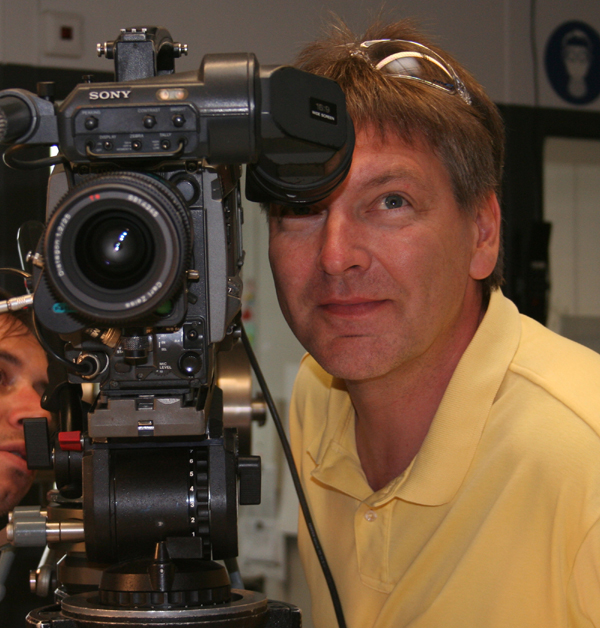 Sacha Kirchberger
Sacha Kirchberger (* 1963) studied Music with a focus on drums at the Higher Insitute of Music in Lübeck (GER). After working in musicals such as "Cats" or "Buddy" as a Drum-Captain for several years, he reoriented his professional life to media production. He studied editing and sound design at Intercom Tepe Film as well as cinematography at RTC/ITWF Hamburg. In 2000 he bought ITWF Multimedia, which he developed into the production house ITWF Media.
Filmography (selection):
As editor and cinematographer: Arte/ARD: "Palästina Konflikt", VOX: "Canale Grande mit Dieter Moriz Moor", NDR: several nature documentaries, NDR: sports features, ARD/KIKA: Sesame Street packages, production of 26 Sesame Street episodes "Der Wolf vom Wörtersee" with Actress Felicitas Woll. More than 100 job portraits for the educational page Azubot.
Industry-/image film and advertising: BMW, Honda, BMI, Deutscher Herold, ISP, ExxonMobil (more than 50 image films), Esso Deutschland several image und event films, documentaries on and advertising for theme parks (TV & cinema) Heidepark Soltau, Europa-Park, and Hansa-Park. Work for agencies: J. Walter Thomsen, Ehrenberg Werbung, Marketing-Minds, Weber Shandwig London, KHS London, BBDO Berlin, BBDO New York.
Honors: 2. Prize/New Media, German Economy-Film Prize (2012)